About Anderson Property Management
Peace of Mind Property Management
Anderson Property Management is the high-end residential property management company you can trust.  Over twenty years of meticulously maintaining second homes and providing unsurpassed personalized service to each and every client.  We make our clients feel at ease and comfortable whether staying at the property or a peace of mind knowing their property is safe and secure while away. We provide weekly inspections and our dedicated professional team is available 24/7 for any emergency needs. We take care of everything, from snow removal to summer lawn care, to construction remodels. We manage private luxury homes, vacation rental condos, long-term rentals, and homeowners' associations. We take pride in taking care of every aspect of your property so you can be worry free.  Give us a call to see what we can do for you.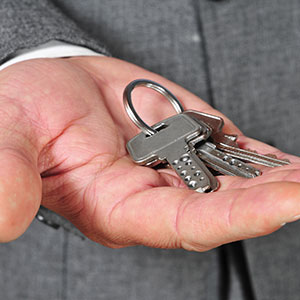 Our Team of Professionals
Jason Anderson, Owner and Executive Property Manager
Jason Anderson is the Owner and Executive Property Manager of Anderson Property Management. Jason oversees all the key decisions related to property management and maintenance of select properties in the Roaring Fork Valley. As a sole proprietor, Jason founded Anderson Property Management in 2007. Prior to his involvement in property management, Jason was involved in key positions with Lamont Construction, Dolmar Development, the City of Aspen and Aspen Skiing Company. Jason received his B.B.A. in Business Administration and Management Information Systems from the University of Michigan (graduation with distinction). Jason received his Secondary education from the esteemed Detroit Catholic Central High School (graduation with high honors). Outside of management, Jason enjoys spending time with his family, mountain biking, road biking, and Nordic skiing.
---
Marshall Cleveland, Property Manager
Description goes here.
---
Lucas Maison, Property Manager
Description goes here.
---
Nohemi Diaz, Housekeeping Services
Nohemi Diaz acts as a caretaker. She is responsible for housekeeping services. She works with the owners, representatives, and the property manager to ensure that properties are suitable for client arrival and tenure of their visit. Nohemi enjoys spending time at the park with her husband and two children.